Hello, my friend. Stay awhile and listen.

My name is Paweł and I'm based in Kraków, Poland. For several years I've been working as a technical translator. In December 2016 I've decided to shift my focus on something I was into many years ago – development. Currently I work full time as .NET developer.
What I like the most about programming is the consistent stream of challenges. We can dive in it, set goals for ourselves and learn new things every day. And even if we master a particular concept, a design pattern, a framework or the entire stack, there's so much more to explore!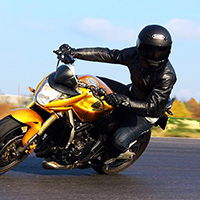 I hold a BSc in Production Engineering lately finished postgraduate studies on Data Science.
When I'm not at a computer caffeinating, I'm probably busy traveling, riding a bike or watching Fight Club or Twin Peaks for a thousand time.